Teaser Video, Animation and Unity Fun Add On!
---
Vya People!
I've been twiddling around ORK Framework and checking up the scripts to fix old errors. On other hand, Combining animated sprites with a scene was an interesting experience. The particles effects haven't working according to plan and parallax mapping in Unity is a bit odd compared to RPGMaker. Also, also… Since unity allowed creator to make save/load screen from scratch, I try to make a proper one. So far, the auto-save works pretty great but the normal one sent my PC to blue screen. Again, funky controls. I'm getting there.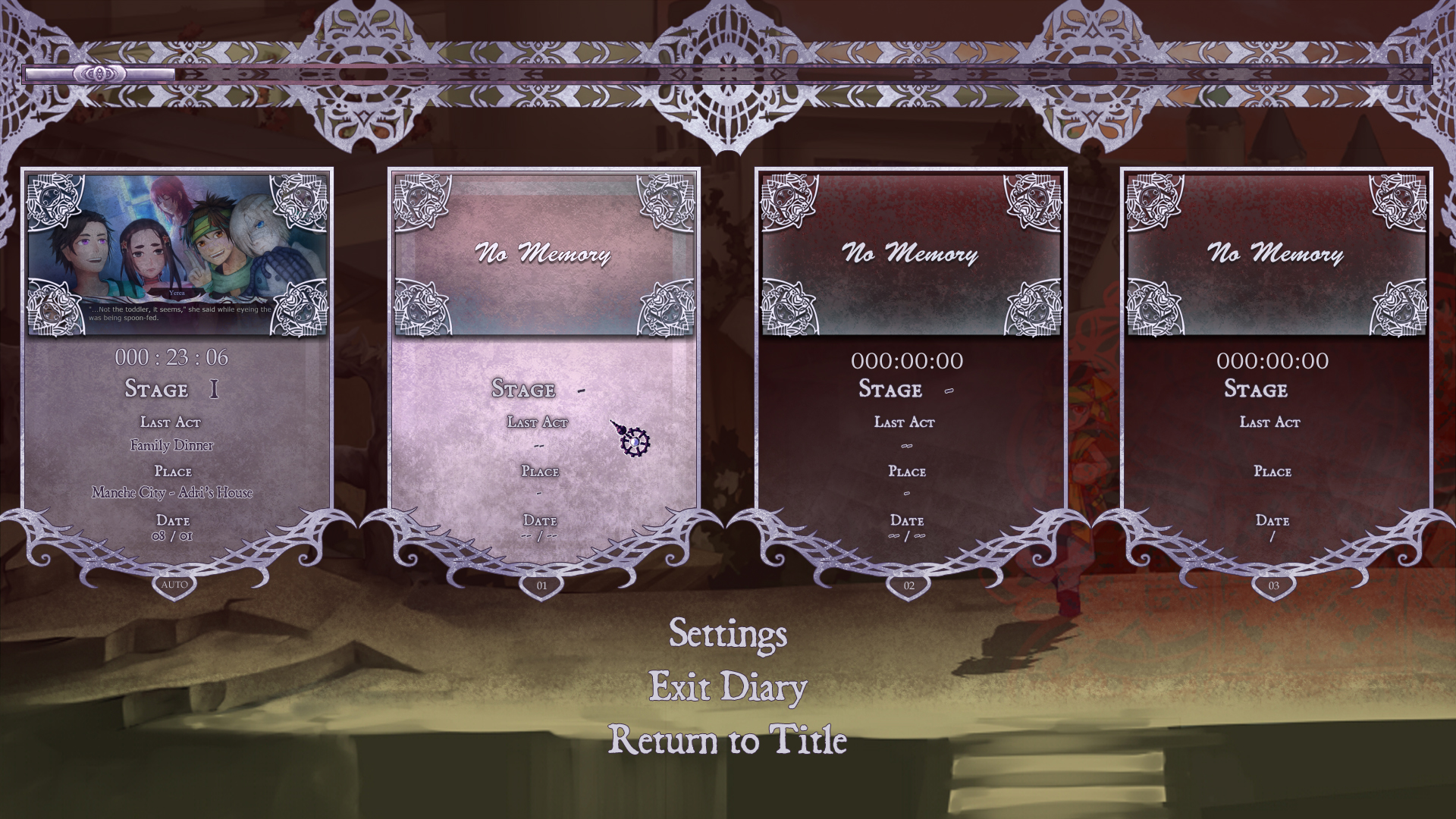 SAVE/LOAD SCREEN! One thing I kept on forgetting was making all of the UIs especially menus, gallery and such. This one is a mixed between normal main menu and side-sliding slots like in Fairy Fencer F. The buttons haven't yet active to be pressed and the slots haven't been able to slide but the idea is still do-able! About 50% in progress, I like side-scrolling saveslots. They make a similar approach with Leodetable entire style. I add the auto-save-slot with different background so it'll be obvious not to overwrite that one. I am still messing around with pop-ups and buttons.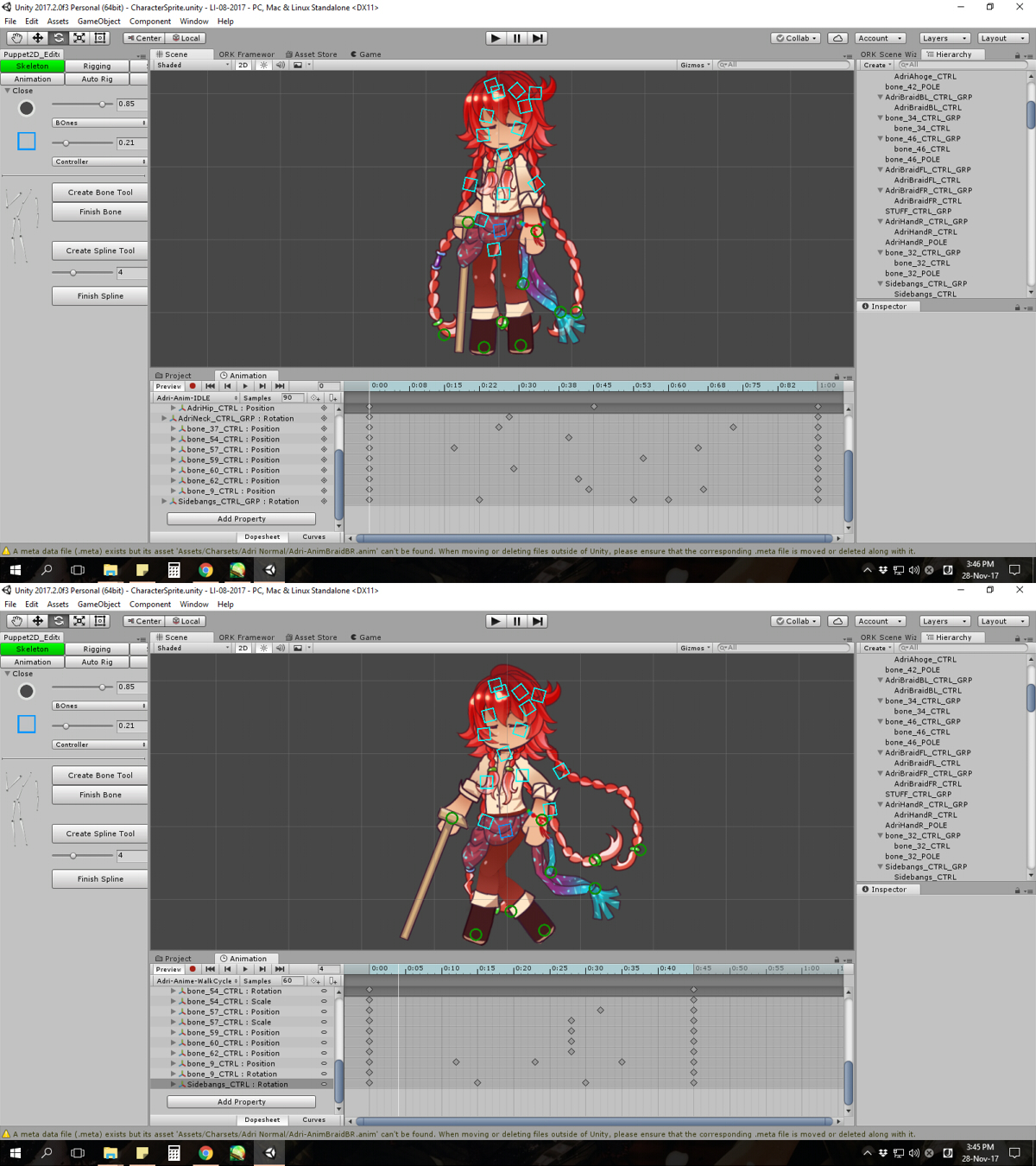 Animation has changed into Unity with Puppet2D. First reason; this add-on reduces a lot of data compare to GIF type of animation. Second reason; it's really much handy and less work needed in means of moving data and link each to the avatar.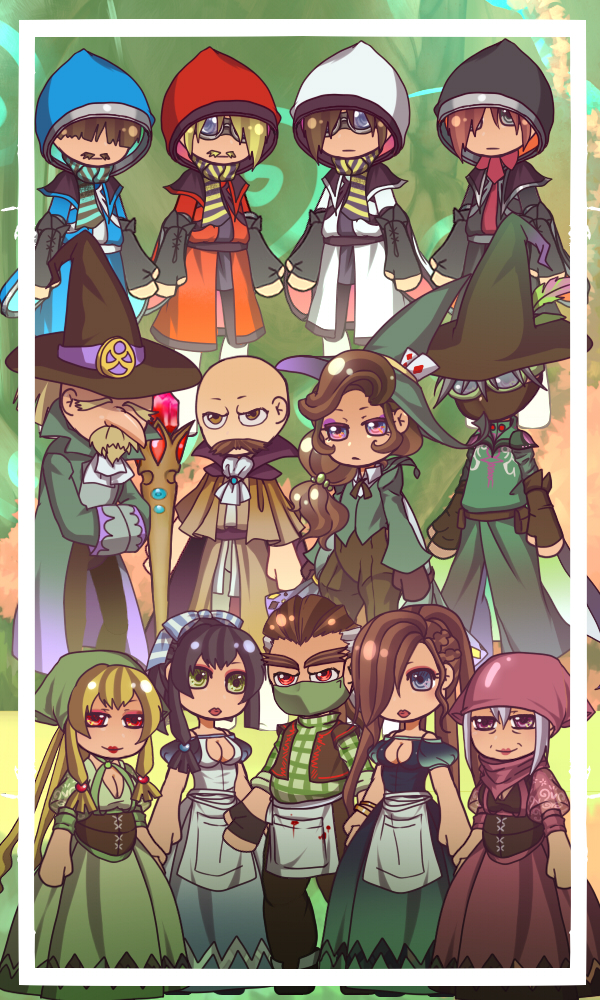 After a very grueling battle with new beta reader and upgrading new hardware, I've reached to a new level of satisfaction. As you can see the picture above, I finally finished Adri's CG showing off his power. It took a very long time while I worked on adding codes and sprites for NPCs. Speaking of NPCs, I almost done with Manche City proud citizens and began the awful lot of students in The Institute then (not so secretly) did the professors for each divisions!
When talking about progress, I hardly can believe that Leodetable Institute Script has reached 456K words with several endings already settled tightly inside. The separation of route A and B were the true explanation for its length in two distinctly different story plot-lines then each love interests stories and adventure. For supplementary the late update, I presented to you a teaser video.
May The Stars bless your path!

Get Leodetable Institute (R18 BL) (Work in Progress)
Comments
Log in with itch.io to leave a comment.
It's looking good. I look forward to more updates! :)