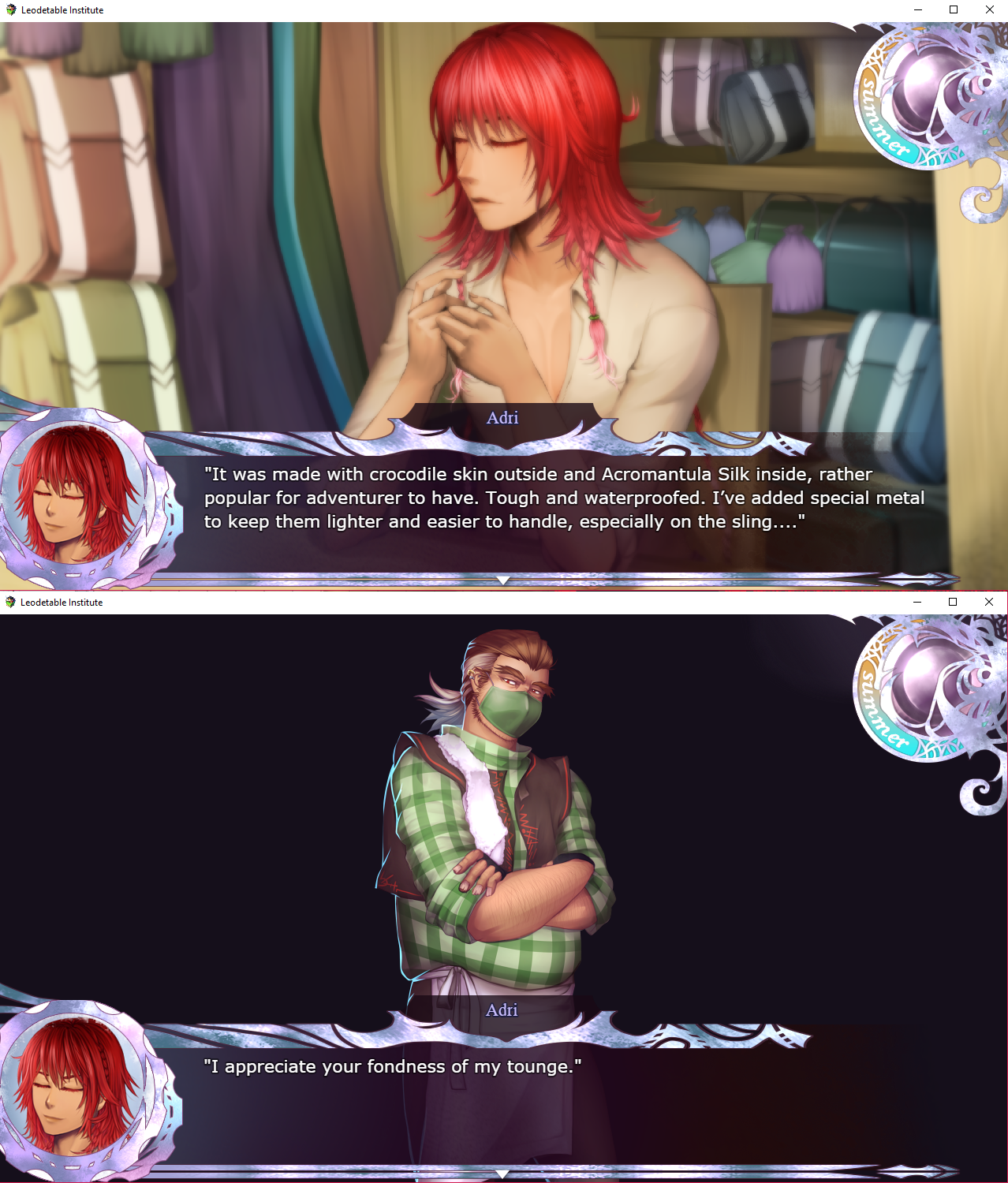 Vya All!
First of thing to say is.... tumblr website has been blocked in my country, again. That's the very reason I couldn't post any new updates there. The good side's Itch.io is here to be the substitute for spoiler-leodetable-institute.tumblr.com. It also means , I have to pour my coffee into my throat while trying to write this devlog in appropriate length.
Into the real update, here we go! As you can see the pictures above, I've added missing event in the demo. Like when Adri received the info of Darkening and where actually Yerea has been prowling about. Adri spoke the specifics of his products selling point now too. Aaaaand..... I've added some new cutCGs to sweeten the flow! Taking lesson from Liarsoft's style to show background during events, you can see how I separate the background to a small cut. (look down below~)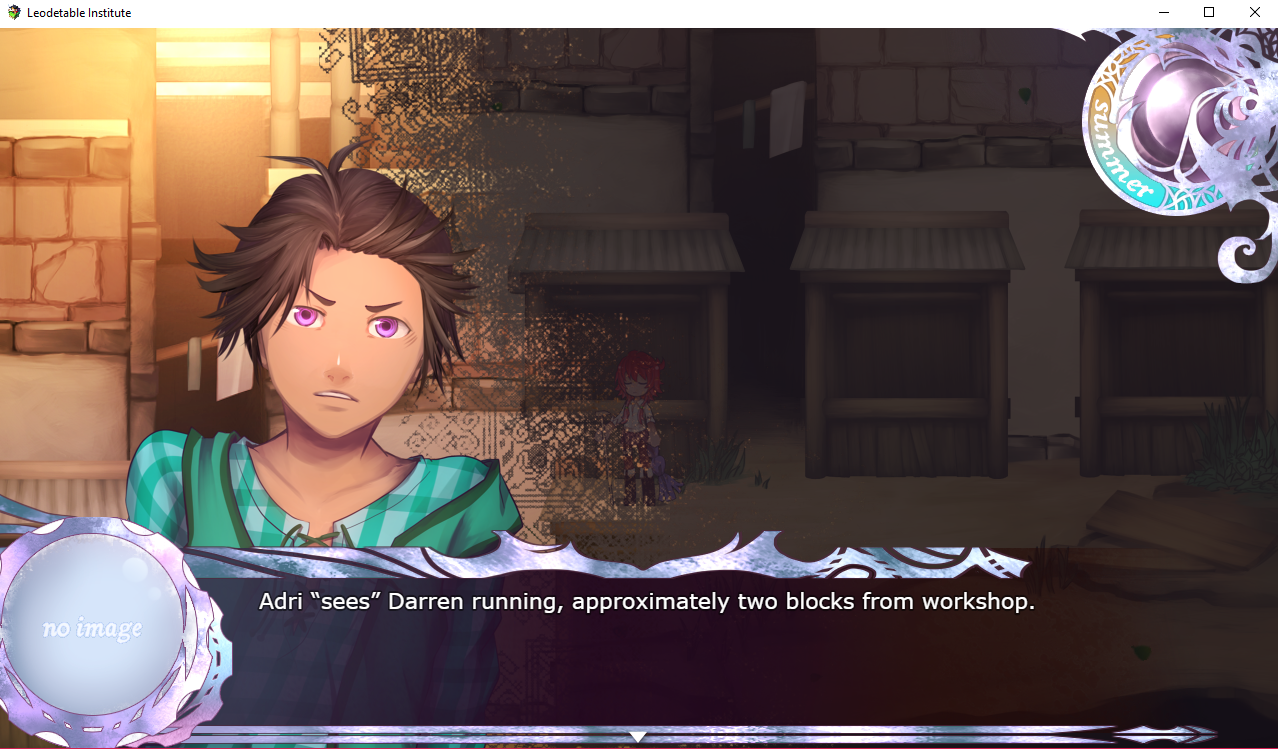 That's it for this log! See you on the next update~
May the stars bless your path.
Get Leodetable Institute (R18 BL) (Work in Progress)