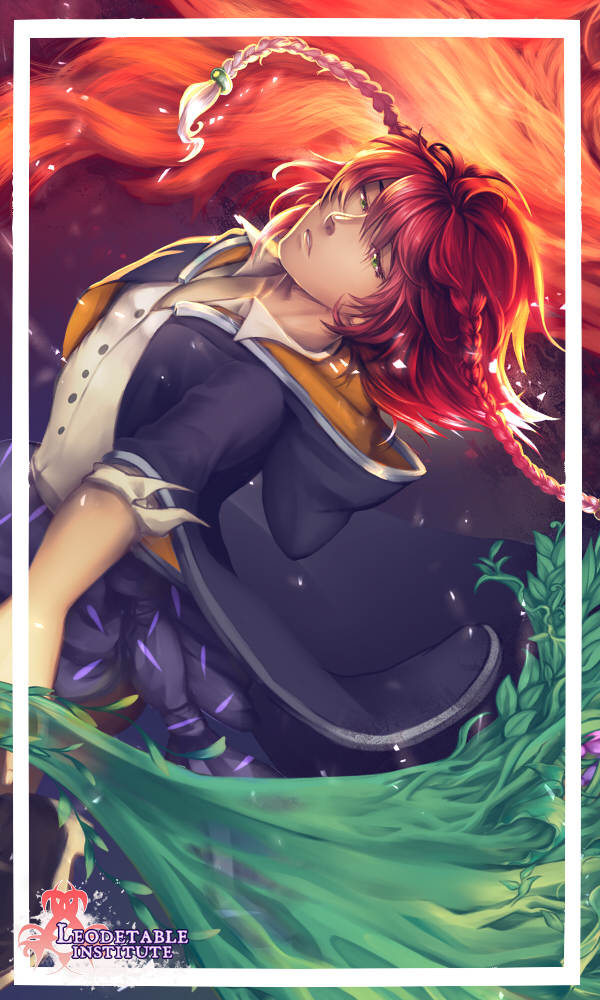 Vya, everyone!

Last week, I've been working on several details behind the programming. There are many thing need to be input manually and it took most of the time. Beside it, I changed several details on the characters' sprite and added new expressions... So, I'll be ready for the second gestures for them! I am planning to have at least three gestures with four expressions each. Little by little everyday, we have progressed this far...
Oh, by the way...
It's only several days left for "Leodetable Institute" @ Indiegogo. Well, let's see how much we got to struggle until the 15 months deadline is up.
Via Indiegogo (Aug/2017) $260
Via Itch.io (Aug/2017) $15
Via Patreon (Aug/2017) $106.40
Via direct Paypal (Aug/2017) $15
Total $396.40 (7% of $5500) Not so bad for the first attempt. I might put it on "In Demand" if we can reach out several new supports in these last few days; if not, I have to put a wait until the next time I can show major update and the newest demo (using Unity this time) to the next campaign.
Thank you very much for this sweet support of my work! I am really glad that you gave such appreciation towards my babies. TAT
FOR THE LATEST UPDATE, FOLLOW ME IN TUMBLR
TO SUPPORT US AND GET BONUSES, BE MY PATRON IN INDIEGOGO
This is the major report for July-August 2017!

Story Progress:
Stage 01 Completed + Beta Read + Edited for New Game+
Stage 02 Completed + Beta Read
Stage 03 A & B Completed + Beta Read
Stage 04 A1 95% + A2 90%

Bad Ends 3 of 6
Normal End 0 of 2
Worst End 3 of 8

Stage 04 B1 90% + B2 89%

Bad End 4 of 6
Normal End 0 of 2
Worst End 2 of 10

Stage 05 8%
Character Sprite:
Main Charas Completed
Secondary 58 + Bias
Enemies 10 of 20 (main boss) + 23 spawns (Bias)
Map Sprites Animated 3 of 55
Map Painting :

Manche City 100% + Extra 2 of 5
Leodetable Institute Central Tower 50%
Leodetable Institute Black Tower 44%
Leodetable Institute Blue Tower 100% (Bias)
Leodetable Institute Red Tower 0%
Leodetable Institute White Tower 0%
Dungeons 40% (Color Coordination problem)
Realm of ???? 100% *Under Revision*
Battle Gameplay 5/100 (This is being implemented into the Unity version via ORK Framework right now.)

Trigger Buttons and Other Interactive Conditions *Re-evaluated*
Mini-Game/Puzzle *Re-evaluated*
BGM Completed *Under Revision* SAMPLE
SFX *Under Revision*
That's it for now! May the stars bless your path!
Get Leodetable Institute (R18 BL) (Work in Progress)